Software and Services-to make your life online easier! 
.When I find helpful, unusual software and/or services that you may not run across on your own, I will add them here.  There are so many new things we can do with our smart phones these days!  So come back to visit often to see new offers that I have added.
ROBOFORM–THE BEST USERNAME AND PASSWORD MANAGER! We all use so many usernames and passwords… how do we keep up?  More importantly, how do we keep them safe? With RoboForm – that's how.  Be able to go anywhere online without every worrying about remembering your usernames, passwords.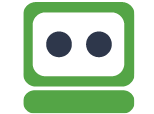 This is a must have for everyone with multiple email accounts, social media platforms, and websites. You will never need to worry, it will be securely accessible to you when you need it. Although RoboForm is primarily a password manager, but it offers so much more.
This video course is split into easy-to-follow lessons that will enable you to take breathtaking photos with special effects.  It is designed to help a photo newbie into an accomplished photographer right away.  Most beginners take 6-12 months to even get to amateur state, Phone Photography Tricks will teach you right away.  No FLUFF or Filler in this course.